I am sure you have heard of the Amazon Echo, the virtual assistant that can provide you with any information at the call of their name. Well, they have one for your vehicle too. Schedule phone calls with your dad on his way home hands-free or never have him forget the deli meat for the kids' lunches again. Just set a reminder in his Amazon Echo Auto and he will be reminded on the ride. It's a gift both you and him will love!
No dad is ever too old for a classic Lego set! This McLaren Lego set is 830 pieces, has a detailed V8 engine, moving pistons, and more. This gift is sure to bring him joy in doing one of his favorite old hobbies.
There are some dads that love to spend hours doing yard work and admiring their lawn. There are other dads who love to spend those hours detailing their baby…i.e their car. This 14-piece car care kit is sure to please with Honeydew Snow Foam, Butter Wet Wax, Torq Foam Blaster Foam Gun…you thought the car wash was fun.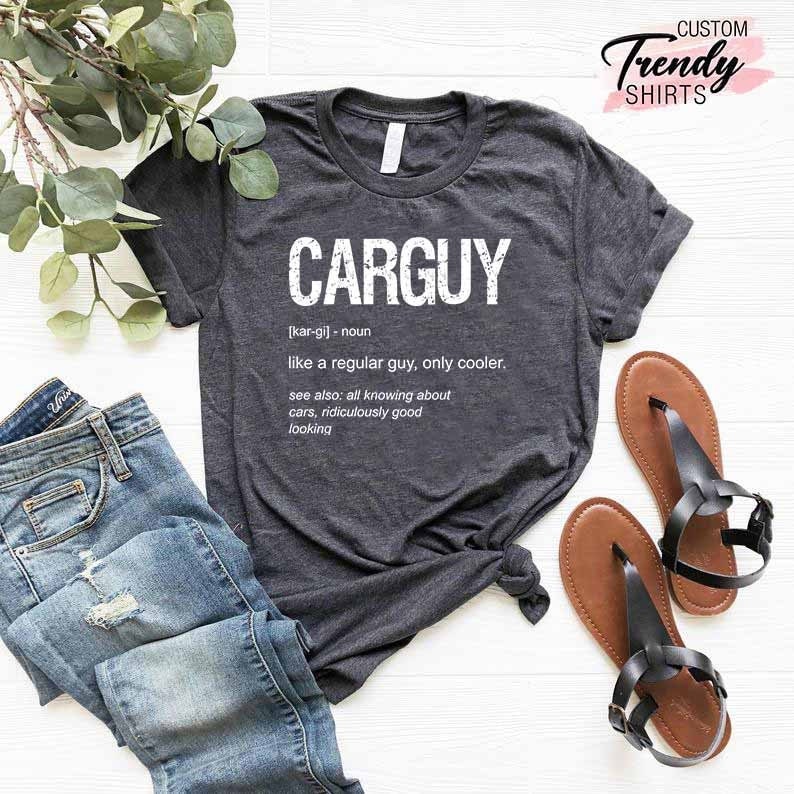 Make sure for Father's Day that your dad looks good whether he is driving the car or working in the garage. Find funny car lover shirts like, "Just one more car part, I promise" or " Carguy noun - a regular guy only cooler."
Know that your father has a lead foot? This is a great gift not to encourage him to speed but to potentially help him save some money. Laser detectors are legal in all states but Virginia and Washington D.C.
A Personalized Garage (Man-Cave) Sign
If your dad truly loves cars then we know where he spends most of his time. Design him a personalized sign for his garage with a nickname or catchy phrase that will make him think of you. If you want something neon, check out Etsy for options!
Cleaning his car just got a whole lot more fun! Use this putty/flubber to clean your car vents, center panel, door handle, and cup holders all the places that a car wash vacuum can't reach! I bet you will even find your dad playing with this cleaning or not.
We hope this guide helps you celebrate your dad this Father's Day and in gifting him something revolving around one of his biggest passions, cars.
**Please note that we do not make any affiliate money from suggesting these specific gifts. This is genuine content that we hope all our fellow car lovers will enjoy.
From all of us here at Quick-Set Auto Glass drive safely out there and happy Father's Day to all the Father's out there!